Tax Planning Guide For FY 2016-17
|
The year end is approaching and so does the time to pay the taxes and file the return of income. So, the income tax guide will just guide you to select the appropriate investment options for tax savings, based on
Risk appetite

Investment horizon

Liquidity requirements

Investment goals
Most popular and known tax deductions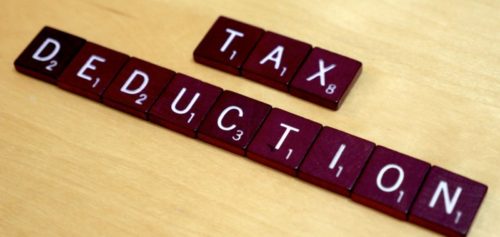 1. Section 80C and section 80CCC
This is the section under which most of the individual taxpayers are availing tax deduction. Deduction under section 80C can be claimed up to Rs.150000 by investing in following tax saving investment instruments. This list is only indicative and not exhaustive. Please visit your investment consultant for better selection. Section 80CCC deduction is only extended to government employees for investing in specific retirement products.
Employees Provident Fund (deducted from the salary by the employer)
Equity Linked Saving Scheme (lock in 3 years and riskiest option since these mutual funds invest in equity)
Fixed Deposit (lock in – 5 years)

Life Insurance Premium etc.
2. Section 80CCD
This section allows a deduction from taxable income for investing in NPS (National Pension Scheme). Such deduction is available up to Rs.50000 and can be availed by all taxpayers – salaried (private and government) and self-employed individuals. This deduction is the only option where the taxpayer can save tax where he has exhausted deduction limit under section 80C. However, please consult your tax advisor for withdrawal impacts and lock in period and suitability of NPS for your investment portfolio.
3. Housing loan – interest deduction under section 24B
Interest paid on housing loan is taken for first as well as any further homes can be set off under section 24B against
Income from house property: – Where the taxpayer owns more than one property and has let out or has deemed let out property, interest on housing loan can be availed without any upper cap on such interest amount.
Salary income: – Where the taxpayer does not have any other house property, then the interest can be claimed and set off against the salary income. However, in case pf self-owned house, the interest deduction is restricted to Rs.200000.
Additionally, budget 2016 has introduced additional interest deduction up to Rs.50000 for first time home buyers, where the home value should not exceed Rs.50 lakhs and loan should not be more ta Rs.35 lakhs. This is an additional deduction over and above the basic exemption allowed as above but is restricted to only first time home buyers.
4. Medical reimbursement
Generally, every employee has the inbuilt component for medical allowance, which is exempt only up to Rs.15000. However, this allowance is exempt only if medical bills are submitted to the employer and this deduction cannot be claimed in the return by the taxpayer. Hence, don't miss out on submitting these bills and receipts to your employer before due date or cut-off date.
5. HRA exemption
Nowadays, most of the employees will have HRA component which is for House Rent Allowance. The actual HRA will vary from person to person based on his or her salary structure. However, if the individual lives in the rental house then he can get this HRA exempted to the prescribed extent. Please consult your tax advisor for actual calculation of exemption allowed as per Income Tax law. However, point to be remembered is that This exemption is not available if the taxpayer owns the house at the place where he is staying in the rental house.
Some uncommon and underrated deductions
6. Interest paid on education loan
Deduction under section 80E can be availed for interest paid on education loan, which must be taken for higher education. There is no upper cap for claiming this deduction so paying up the education loan in priority would be beneficial since it has prescribed timeframe for claiming the deduction. However, there are few restrictions like
Deduction is only for interest paid

It can be availed for self, spouse, children, dependent siblings

Loan only from financial institutions or banks

The deduction only for the period of 8 years or timeframe of repayment, whichever is earlier.
7. Section 80D for media claim
Health Insurance is not only medical insurance coverage but also a tax saving instrument. Investing in media claim can fetch you deduction under section 80D. This deduction can be availed for health insurance for self, family, dependent parents.
Deduction under section 80D is up to Rs.25000 and is extended to Rs.30000 if you are a senior citizen. Additional deduction is available if you invest in health insurance for your parents. However, preventive health check-up expenses are inclusive and hence cannot be claimed in addition to actual investment in media claim.
8. Deduction under section 80GG
Don't worry, if you don't have HRA! You still have your deduction under section 80GG. This deduction is available to self-employed taxpayers as well. However, you cannot claim duplicate benefit for HRA exemption and deduction under section 80GG at the same time. Consult your tax advisor for ascertaining the amount of exemption under section 80GG.